Dermal Fillers - Sanford, FL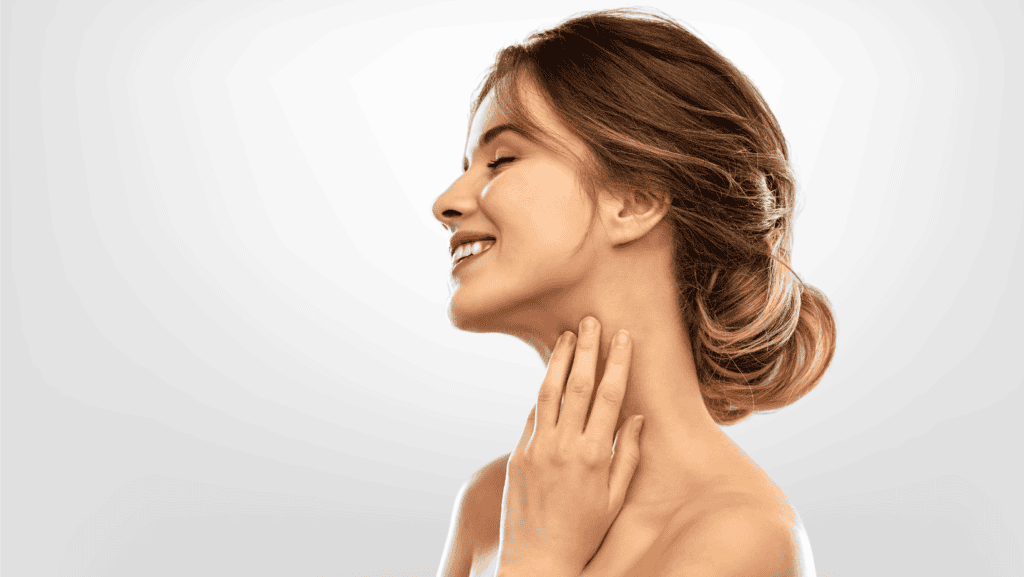 As our face ages, it loses support from underlying structures resulting in volume loss and loss of elasticity. Hyaluronic acid is a naturally occurring substance in our skin and body that diminishes with the aging process. Dermal fillers, such as the JUVEDERM® Collection of Fillers, are a modified form of hyaluronic acid. Careful placement of JUVEDERM® by a skilled injector provides temporary structure and support to the facial structures, helping to restore volume loss and sculpt, lift, and contour. Hyaluronic acid-based fillers are metabolized by the body over time and can be dissolved with an injectable enzyme if needed.
JUVEDERM® is FDA-approved to treat many facial areas, including the cheeks, nasolabial folds, chin, and lips. It can also be used to treat other "off-label" areas.
Several products within the JUVEDERM® Collection of Fillers, each with a different concentration and composition of hyaluronic acid, treat individual areas of concern with varying duration.
The JUVEDERM® Collection of Fillers include:
JUVEDERM® Ultra XC
JUVEDERM® Ultra Plus XC
JUVEDERM® VOLUMA™XC
JUVEDERM® VOLBELLA™XC
JUVEDERM® VOLLURE™XC
Schedule an appointment with Elevate Aesthetics to determine if JUVEDERM® is right for you.
Cheek & Under Eye Augmentation
Filler can restore volume loss in the mid-face and under-eye or tear trough area. Treatment can provide a more youthful and refreshed appearance. 
Cheek/Mid-Face Augmentation
Cheek Filler can help lift and contour the face, adding volume that has been lost or providing a subtle lift to the cheek/mid-face area. 
Lip filler can create volume in naturally thin lips or restore volume that is lost with the aging process. Using the appropriate filler, we can create a subtle, natural-appearing fullness to the lips.
Chin filler can enhance and counteract the signs of aging and improve the face's profile and give it shape. 
Using filler to contour the jawline can create a more symmetrical facial structure in an area where soft tissue is lost as we age. By injecting filler into the jawline area, volume can be added to create a more definition for men and women. 
Filler can be used for smile lines, referred to as nasolabial folds, to soften their appearance and fill lost volume. We can determine the best filler to treat your concern in this area. 
Volume loss in the temples occurs with the normal aging process. While the midface and lips are often treated with dermal fillers, neglecting the temples can lead to an unbalanced look or peanut-shaped appearance of the head. Dermal filler placement can restore subtle volume to this area, balancing the face with the cheeks and jaw. 
Filler Dissolving

(pre-existing filler/ injected by another provider)
Starting at $250/Treatment
Unhappy with a filler result from another provider? We are here to help you! Schedule a consultation to discuss dissolving your filler. May require 1-2 treatments two weeks apart. Can re-treat the area with filler 2-3 weeks after dissolving. Only hyaluronic-acid-based fillers can be dissolved.
There are several different types of dermal fillers available. We carry the JUVEDERM® Collection of Fillers, which are composed of a modified form of hyaluronic acid. Hyaluronic acid is a naturally-occurring substance in our soft tissues essential for skin structure and hydration. Hyaluronic acid-based fillers are absorbed and excreted by the body over time. They can also be dissolved with an injectable enzyme, hyaluronidase if needed. 
Dermal fillers are suitable for patients who want to restore volume to areas of the face affected by the aging process or those who want to create volume in areas such as the cheeks, chin, or lips. Ideal candidates are not pregnant or breastfeeding.
The effects of your JUVEDERM® treatment will be visible immediately. It is normal to have some swelling and, occasionally, mild bruising following treatment. Final results from filler treatment are expected 14 days after your treatment once all swelling has subsided.
The duration of your dermal filler will depend on the type of filler chosen and the area treatment area. We can discuss the longevity of your fillers during your consultation.
Following a JUVEDERM® treatment, you should avoid intense physical activity for 48 hours. We recommended remaining upright for at least 6 hours. The use of cold compresses can help decrease swelling. 
BOTOX® Cosmetic is a neuromodulator used to relax the muscles that cause fine lines, wrinkles, and folds with muscle contraction. JUVEDERM® is a line of injectable dermal fillers made of hyaluronic acid that provides volume and contour to areas of the face affected by aging and areas where more volume and sculpting is desired.